If you are concerned about your overall health and wellbeing, you need to consume a considerable percentage of foods high in potassium on a daily basis. That's mainly because potassium has the ability to help you maintain the electrolyte and fluid balance within the body. It has also been identified as the third most prominent mineral that is found in your body. Hence, potassium is consumed by a large number of body organs, including the brain, kidneys, heart and muscular tissues. If you wonder how to improve your potassium intake, you must take a look at the below-mentioned food items. They can provide an excellent assistance to you with uplifting your potassium intake.
Foods High in Potassium
#1. Acorn Squash
Acorn Squash is a popular vegetable among people in today's world. It provides a high volume of potassium along with a large number of antioxidants for the people in need. In just one serving of Acorn Squash, you can find a lot of carotenoids. As a result, you will be able to stay away from a variety of frustrating health conditions, which include prostate cancer, lung cancer, breast cancer and skin cancer.
#2. Avocado
Among the potassium-rich food items available out there in the world, Avocado is identified as the most popular option. From a research conducted by the Nutrition Journal back in 2013, it has been identified that consuming one Avocado per day is more than enough to get the daily need of potassium catered. On the other hand, Avocado is identified as a food item, which must be included in a healthy diet. People who consume Avocado on a regular basis will get the opportunity to minimize the risk of developing metabolic syndrome along with time as well.
#3. Sweet Potato
One large sweet potato would offer around 900mg of potassium to you. Hence, it can also be considered as a potassium-rich food item. However, you need to be careful to include sweet potatoes in your diet instead of white potatoes. People who consume sweet potatoes will be able to experience many other health benefits as well. For example, sweet potatoes contain a higher amount of Vitamin B6, Vitamin C, and beta-carotene. Therefore, you can add it to your daily diet without keeping second thoughts in mind.
#4. Spinach
If you have watched the cartoon series Popeye, you know the power of Spinach. It is identified as one of the richest sources of potassium as well. Along with offering a high concentration of potassium, spinach can also deliver chloroplast glycoglycerolipids. This is identified as a cancer-fighting agent. It can provide a superior assistance to you with refraining from cancers.
#5. Dried Apricots 
When you consume half a cup of Dried Apricots, you will be able to take in around 750mg of Potassium into the body. This fact has been verified by a series of studies conducted in the past. In fact, people who consume dried fruits, in general, will be able to maintain their health in an effective manner when compared to others. Out of the healthy dried food available for them to consume, Dried Apricots has received a lot of attention. It is one of the richest choices of potassium-rich snacks available for people in the world.
#6. Wild-Caught Salmon
Wild caught salmon is well known for the amazing health benefits delivered to the people. Out of the health benefits delivered, potassium is responsible for many. In addition to potassium, wild caught salmon is widely being consumed by people in order to get their omega 3 fatty acid intake catered. That's the main reason why people who consume wild caught salmon are provided with the ability to reduce the risk of getting heart diseases.
#7. Banana
If you are looking for a fruit that can help you with getting your potassium intake catered, you must take a look at a banana. However, it is also important to keep in mind that how many calories are in bananas and it tends to offer a higher concentration of carbs and sugar to the people. Due to this reason, bananas are recommended as an excellent method available for the people to get their energy requirements catered quickly within a short period of time. Hence, you can consume bananas as a snack during the pre-workouts and post-workouts.
#8. White Beans
By consuming half a cup of White Beans, you will be able to receive around 500mg of potassium into the body. In addition to potassium, White Beans are known to offer a high volume of fiber into the body as well. Due to this reason, people who consume White Beans on a regular basis will be able to minimize their risk of getting heart diseases and diabetes. It is a convenient method available for you to maintain a healthier waistline.
#9. Coconut Water
If you are looking for a liquid, which offers a high concentration of potassium, you are encouraged to take a look at Coconut Water. The best thing about Coconut Water is that it doesn't come along with added sugar. Therefore, you will be able to maintain your overall health and well-being through the consumption of Coconut Water. It can also be used as an effective hydration fluid.
#10. Pomegranate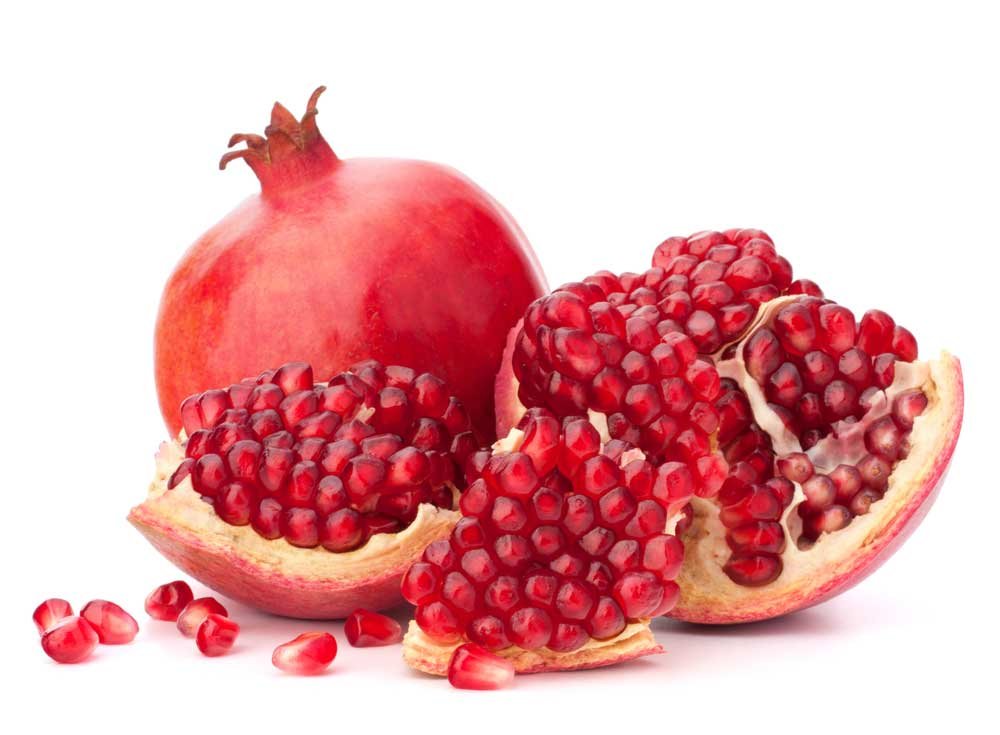 Both Pomegranate seeds, as well as Pomegranate juices, are known to help people with getting their potassium intake catered. In addition, you will be able to find lots of Vitamin K, Vitamin C, and fiber along with Pomegranate. Therefore, you must add Pomegranate to your list of potassium-rich food items. Some people also prefer to have Pomegranate in order to minimize the amount of cortisol within the body.
Now you have a better understanding of the foods high in potassium. Hence, you just need to go ahead and make appropriate changes in your diet plan in order to include them. You will be amazed by the results that these potassium-rich food items are capable of delivering to you in the long run. If you make it a habit to consume these potassium-rich food items, achieving your health and fitness goals will not be a frustration.